LATOUSAKIS
CONSTRUCTIONS
---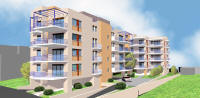 KOROPI, 8 Mykinon Str., Dexameni Sq.
New built complex of two 4-story buildings with twelve flats and four 2-level apartments, in quite reasonable prices!
After our twenty-year groove in the construction area, building luxurious houses in the southern suburbs of Athens, Greece, we are now setting up our business in Koropi (Mesogeia), bringing here also the 4-edged cornerstone of building construction: quality-safety-aesthetics-functionality, that constitutes our company's emblem.
Following the modern wave, we value the privileged location of the project creating houses of very high standards (anti-seismic structure, waste water treatment plant, state-of-the-art design, aesthetic surrounding garden).
All apartments have three bedrooms, large living-room with fireplace, bathroom and WC, a/c facilities, satellite coverage, utp telephone wiring and many other innovative and useful facilities. Two parking seats and one storage room, located at the basement of the building, belong to each apartment. Every storage room is powered directly by its corresponding apartment.
Representative Photos of the Apartments Complex:
Photo 1 Photo 2 Photo 3 Photo 4
Representative Plans of the Apartments Complex: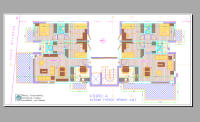 Typical Floor Plan Building Α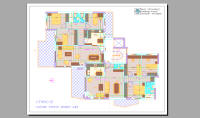 Typical Floor Plan Building Β
2-level Apartment Floor Plans
Building A
2-level Apartment Floor Plans
Building B
Road Maps Leading to the Complex at Koropi
Google Point of the Complex: 37°54'7.81" North, 23°52'33.30" East
Google Maps showing the Apartments Complex
1. Greece 2. Koropi Area 3. Complex